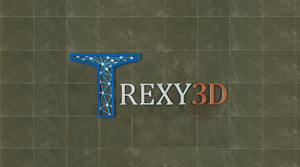 About Trexy3D 3D Printing Online Store
Welcome to Trexy3D, your go-to resource for quality multi-colored 3D printed products. Each design is carefully designed and printed by business owner and expert designer John Trexler. We have you covered if you need a unique toy for your child, a beautiful statue for your shelf, or fun miniatures and pieces for your gaming set. Our business also specializes in religious 3D printed products that are both fun and meaningful. In addition to the unique multi-colored products in our online store, Trexy3D also offers custom 3D printed designs.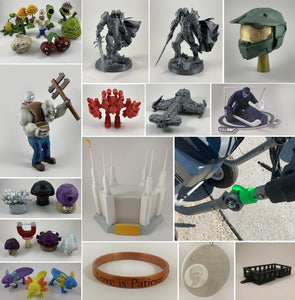 Have something special in mind?
Need something custom-made? Do you have a perfect gift idea in mind but can't seem to find it out there? Do you need a product or part for your business? This is where you can fill our Trexy3D Custom Order forms and select exactly what you have in mind, down to colors, material types, levels of detail, etc., and within a short time period, our 3D printers will be able to give you a quote and turn your ideas into a reality.... pretty magical, right?
View Up-Close Images of Custom Projects in the Slider Below!

Halo Helmet Christmas tree topper
Game Character Statue
Game Character Statue
Game Character Statue
Game Character Statue
Game Character Statues
Game Character Statues
Game Character Statue
Game Character Statues
Pressure Washer Part
Ornament with hidden image
Palmyra NY. LDS Temple
Bracelet
Washington DC. LDS Temple
Jr. Aggies Hockey Goalie Statue
Axolotl Cake Toppers